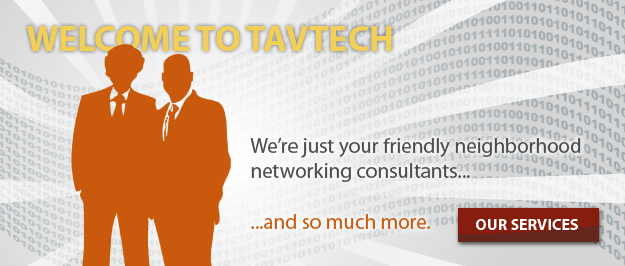 Struggling With IT Support Issues?
Tavtech, Inc. is your IT support partner. We are constantly striving to improve our capabilities to offer you the very best in service and support. We offer a range of services that is always expanding and work with some of the best IT products on the market.
Tavtech provides security and networking expertise to schools, government and business. Perhaps your organization is considering outsourcing IT suuport . Or, perhaps you just want an audit of current configurations. Tavtech understands the importance of services and support you can trust in a crunch.
You don't have to take our word for it, just talk with some of our clients.